Buddy… I'm Altruu
My favorite shape is hexagon, I love travelling and playing hide & seek game, I literally do much history reading, read great deal of stuffs since I was born. I always like to keep things simple. So, I have tried my best to make your relationship with me easier and you won't find it difficult to hang around with me.

I was born in the best time ever in the history of the planet to live, because now we're connected, connected means together and together means strength.
.....
Look at all we have as a result of this. We build friendship, reach people within seconds, know the world better and of course have lots of fun. But still the humanity misses something desperately and that's why I was created.
It is harder than ever for people, especially young people, to know about what they value. The values which you hold the dearest make you who you are.
I am the people's love about the things they care.
I am here to help you build your life around what matters most to you. I bridge the gap between the values you hold the dearest. You discover your values, choose them, own them and are connected to them forever. The people who share your values become your friends, thus you get the best of your life. You contribute to the values that make you, hence help humanity to cultivate the next generation.
My origin lies in "a dream for the ultimate social responsible network" of my founder, Tenith Adithyaa. He loves solving problems, taught me few tricks of doing how. One long day, I asked my founder 'What if another problem arise in its place, If I solve one?
That day, I decided not just to help the world solve its problems, instead my mission is to push the boundaries of human knowledge forward. I am dedicated on empowering people with breakthrough knowledge by redefining information networking that enables world's knowledge to be pooled for the greater good of humankind.
Freedom of information, free speech and power to people are the values which I founded on.
...
My founder told me "keep in mind it's a huge work to be done, Altruu", I proudly replied that, 'I got my buddies on my side'. Today you made those words come true! I am so glad that you are here to contribute humanity, Buddy. I will be always available at Altruu Command Centre.
We will have a good time together, buddy.
Let's Altruu !

Our story begins in 2010 when our founder created the world's longest running computer program that allowed him to be familiar with the operation of software and digital platforms. Over the next few years, our founder has tinkled with some stuffs and created few inventions that protects our environment.

As he brainstormed with thousands of creative minds through his social innovation movement 'Lets Innovate youth', he realised the need for a socially responsible network. His stay at Rashtrapati Bhavan, the official house of President of India as India's first innovation scholar, gave a greater insight of our nation's democratic system that ultimately changed the way of Altruu's creation. Altruu's journey solidifies in 2015 as a dream for a more transparent and effective social networking experience.

Altruu is created with Indian
diversity
harmony
culture
at both heart and minds

Working with his personal computer, he brought a track-free social network with privacy and knowledge as its core into existence. He named the social network, Altruu. The name is derived from the word 'Altruism' that stands with Tenith's ideology to empower people for the betterment of our planet and humanity.

As Altruu is build, he formed a team of young minds who shares his passion to serve both his nation and the world. The team entirely consist of students, surprisingly more young innovators than software engineers. In the same year, Altruu expanded rapidly with few personal computers, cloud workstation, countless cup of tea and lot of late night conversations. In the very first day, Altruu crossed the registered users mark set by the team, having hundreds of users from 6 countries.

Soon after few days of the launch, Altruu is completely transformed into a versatile discovery engine and social network. Thus becoming the world's first discovery engine.
Our journey utilizes information to contribute humanity
The vision to change the way people consume information and knowledge inspired us to begin this journey. Altruu discovers and connects millions of discoverable information to more than 50 countries every day. For almost a year our Artificial Intelligence Operating System, ADI AI was the only full-timer, he is still with us today acting as our unmanned privacy guardian. The scale of Altruu knowledge ecosystem exceeded 1 million in 2019. Altruu have accumulated more than 3 million knowledge content, building India's largest indigenous knowledge networking ecosystem.
In Altruu, we focus on innovation and solutions, which means we keep the bar high and are always pushing ourselves towards a higher level. We believe to achieve the elevated level of our goal, hard word combined with right amount of smartness is the key.
In Altruu, we strive to deliver excellence by doing the right thing because the journey is what everything is about, not just the result. We believe to do the right thing we always hold ourselves accountable and to act responsible for the greater good.
In Altruu, we humble ourselves to create and change our planet for the better, thus openness is the core part of that process. We believe to always act from multiple perspective when making critical decisions and are open to more difficult challenge every day.
In Altruu, we build of people who are inspired and share Altruistic vision to advance humanity using technology. We believe on better, not bigger thus we push ourselves to increase our quality and efficiency on becoming the elite while supporting each other and having fun.
In Altruu, we take challenges that makes our heart beat fast, that's how we measure our effort, failure is not an option when we have a creative mind set. We believe seeing the unseen, taking a whole new path, understanding our playing field makes us to stay ahead in a volatile environment.
Our
fight
is with the global
infodemic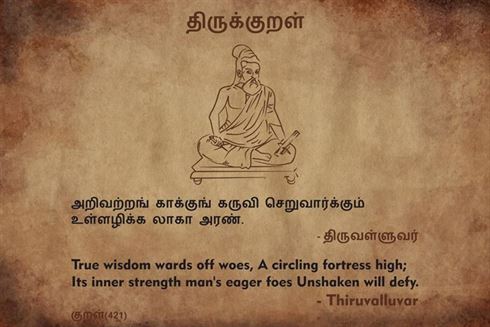 We are grateful for those who dedicated their life for the betterment of human kind, those who made their dream a reality and those who contributed towards a vision.

Altruu is an ideology.

It was crafted to suit the values of Altruism.

Altruu is created and driven with the realities of all such great visionary minds who led human civilisation towards this information age.

Altruu is made with the help of dozes of programming languages, scripts, open source programs, development platforms, tech tools.

Altruu is designed to address the most challenging issues that are faced by human kind.

With the mission to push the human knowledge forward, we work with extraordinary people, ideas, organisations, platforms, tools and are also inspired by such. From all of our teacher who taught us how to see this world, our family who supported all the way and to our competitors who keep us exciting every day.

We remain humble and grateful to those who catalysed us to transform this ideology a reality, the journey of thousands miles and beyond.

⁃ Team Altruu