Altruu is an knowledge company
Hi buddy,
Welcome to Altruu…
Altruu allows connection with what we love by building digital bridges between humans and information.
We, at Altruu believe that Information is freedom, and freedom is non-negotiable. Hence we are devoted to making the human knowledge universal and connectable, and leaving the planet better than we found it.
Altruu is the place where people can maintain their information diet
.....
Our core vision is to become the largest centralized collection of human knowledge where all world knowledge is pooled for the greater good of humankind. Freedom of Information, Free speech and power to people are the values which we founded on, therefore we engineered Altruu to be an instrument of humanity.
Ever wondered the world is so huge and complicated? It's just a matter of perception. See the world in the right way and you'll find it more supportive and funtastic. Altruu is accessible through its web interface or mobile app available for iOS and android. Be a part of the world's most friendly and responsible social network ever.
Use Altruu as your tool to contribute humanity and lets spread love all around the planet!
From your buddy
Altruu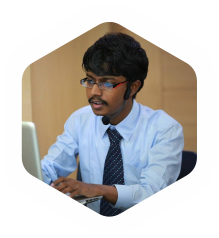 Founder of Altruu
Tenith Adithyaa M
CEO, Tenith Innovations

A serial innovator, teenage scientist, researcher, software developer, motivational speaker, science campaigner, professional coin collector, Guinness world record holder and a teacher at the age of 20 has 19 inventions. As the founder of the social innovation movement 'Lets Innovate youth', he empowered more than 89,000 youths worldwide since 2010. He is the first Innovation Scholar of India and the inventor of Banana Leaf Technology, a cellular technology to create eco-friendly materials.

Being part of the global scientific community, he functions as an international jury and an academic consultant overseeing scientific innovations. Autogenous Deep Intelligence AI and Altruu Social Network are also his brainchildren. He has bagged international reputation and numerous awards for his scientific contribution and social services. Tenith presides as the CEO of Tenith Innovations and heads a global organization of innovators and change makers.